Services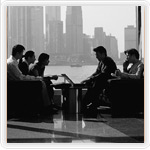 HSAMA provides clients with flexible sales and marketing consulting services to leading hotels and resorts. Depending on your needs we can tailor make a program based on your individual requirements.
HSAMA offers flexible options – a monthly fee basis for a 12-month term for Sales & Marketing consulting services consisting of all or some of the services below.
Alternatively our consulting services are available based on a fee per individual project basis. Please contact us for a tailor-made proposal.
Planning
Strategic assessment and planning day with the hotel
Positioning of property and analysis of competitive set
Development, Re-assessment of Sales & Marketing Budget
Market segment analysis and re-alignment to higher yield markets where required
Implementation of direct sales strategy, fostering long term relationships with key customers.
Meetings, incentives, conference and exhibition management development and action of effective media planning for all advertising and promotions.
Sales
Strategic Account Management session with Sales Team
Implementation of direct sales strategy, fostering long term relationships with key clients
Assistance with contract negotiations, rate setting and contract preparations for group clients
Innovative sales calls and promotional and incentive campaigns to all major clients in all market segments
Access to a large database of Corporate, Association and Intermediary meeting planners
Evaluation of Sales Team, Goal Setting & Deployment
Sales Incentive Compensation tools and guidelines
Rate Strategy, Pricing, Selling Guidelines updating and implementing
Testimonials
"HSAMA is extremely knowledgeable and gets results!"
LM Management Hotel Group
"Julie Zachar worked at 10 of our 13 hotels! She assisted in many different roles and when she came in she hit the ground running! She helped us assess the Sales, Marketing, Catering, and Conference Svcs teams; she assisted in finding new fresh talent when/where needed; she wrote and implemented processes and procedures…ALL while being a huge motivator!!"
Morgans Hotel Group
"HSAMA is easy to work with and very professional. I highly recommend their services."
Orlando World Center Marriott
Marriott International