About Us
Hotel Sales and Marketing Advisors Inc.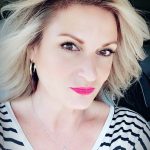 HSAMA is a Hotel Sales and Marketing firm that consults regularly for operators, owners, lenders, and managers advising clients with recommendations, ideas and specific ways of improving overall hospitality sales and marketing performance with measured successes. The Company was founded by Julie Zachar, who brings over 25 years of experience. HSAMA steps into the shoes of the operator/owner to provide intensive, hands-on management of assets that drives value through revenue growth. HSAMA employs a strategic, value-oriented mindset and a rigorous, financially-disciplined process. They achieve this through helpful tools for management in assessing competition, overall hotel market conditions, primary and secondary feeder markets along with invaluable hotel user feedback.
As a veteran professional consultant, company owner, Julie Zachar has advised developers and lenders, hotel owners and operators, chains and independents, mega-resorts and conference centers, limited service and alike, throughout the U.S. on issues relating to performance evaluation and enhancement, hotel marketing strategies, structure, direction and execution.
HSAMA's area of expertise is sales, marketing and operations. Her primary hospitality work the past 25 years has focused on producing top line improvement, strategic planning, structure and direction, performance evaluation, result measurement, research and litigation support.
Our scope of services and capabilities include:
Hotel sales & marketing strategy
Hotel Sales Team assessment and recommendations
Hotel due diligence, pro-forma sales verification
Hotel marketing budget
Hotel revenue management
Hotel market segmentation
Hotel rate strategy and pricing
Hotel branding
Hotel brand positioning
Hotel promotional activities
Hotel sales force deployment / organizational structure
Hotel salesperson goals
Hotel group sales
Hotel media plan
Hotel collateral materials
Hotel public relations plan
Testimonials
"HSAMA is extremely knowledgeable and gets results!"
LM Management Hotel Group
"Julie Zachar worked at 10 of our 13 hotels! She assisted in many different roles and when she came in she hit the ground running! She helped us assess the Sales, Marketing, Catering, and Conference Svcs teams; she assisted in finding new fresh talent when/where needed; she wrote and implemented processes and procedures…ALL while being a huge motivator!!"
Morgans Hotel Group
"HSAMA is easy to work with and very professional. I highly recommend their services."
Orlando World Center Marriott
Marriott International